For the first time in nearly a year and a half, there are more answers than questions for the Ohio State football program.
Urban Meyer took the reins in Columbus last season, and he propelled the Buckeyes to a 12-0 finish. It was a fantastic season, and with the No. 2 recruiting class for 2013, Buckeyes fans can expect a lot more success going forward.
There are still a few questions that need to be answered, though. We'll explore some of those questions and take a look at the prospects for Ohio State's football program this season.
Will Braxton Miller play up to expectations?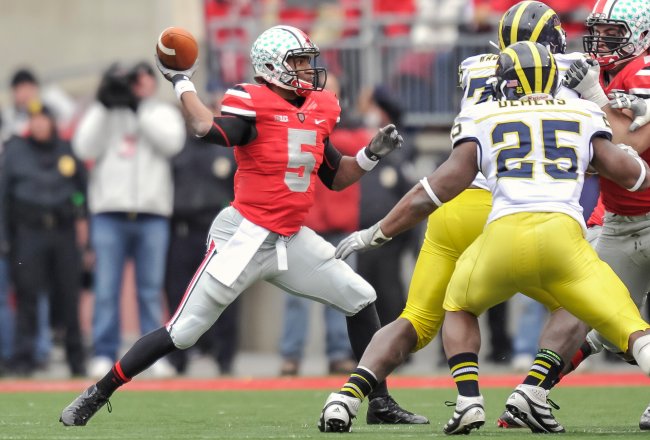 Jamie Sabau/Getty Images
Braxton Miller had a remarkable season in 2012, finishing the year with 3,310 total yards and 28 total touchdowns with Big Ten Offensive Player of the Year honors. He's a legitimate dual-threat quarterback who came up big time and again last season, and the success of the Buckeyes in 2013 will be heavily reliant on him doing much of the same.
Miller is a dynamic player, and he stands to be a frontrunner for the Heisman Trophy entering next season. There's no doubt he has the ability, but the junior needs to prove he can repeat his prior success with another strong campaign in 2013.
Continue reading at Bleacher Report – Big Ten Football