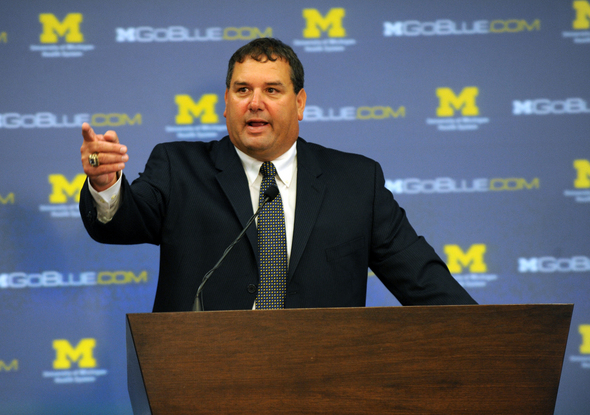 I guess students at Michigan need a little extra motivation to show up to Noon games.  Brady Hoke is reportedly going to offer some incentive to any students that get up early and make those Wolverines games that kick off at noon Eastern time.  What's the incentive?  Apparently free glazed donuts.
Word from Coach Hoke: Free glazed donuts for all students before noon home games. #goblue

— Laura Raines (@itsraininglaura) April 24, 2013
Will it work? Who knows but obviously if Brady Hoke were still in college this would be a big incentive for him.
As Buckeye fans, the only motivation we need is our love of Ohio State Football, oh and winning doesn't hurt either.