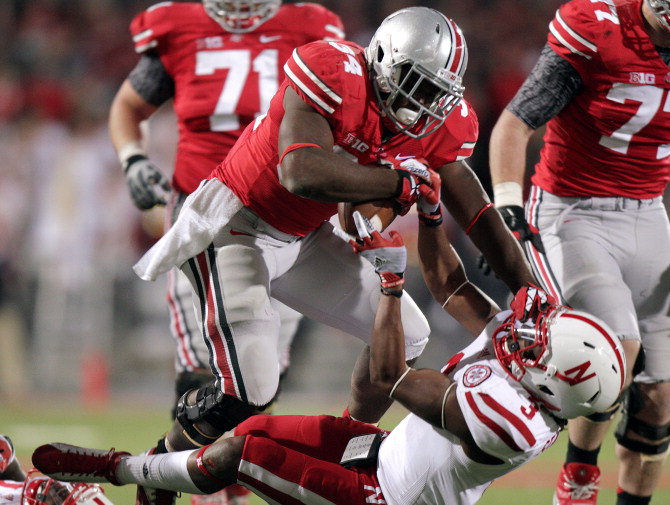 Update: Carlos Hyde has been suspended NOT dismissed, pending investigation.
It was reported this morning that Carylos Hyde had been listed as Person of Interest in an assault over the weekend in a Columbus bar after a weekend of speculation and rumor.  The most information we had to go off of was a police report from the Columbus Police Department.
It is now being reported by the Columbus Dispatch that Urban Meyer has dismissed Carlos Hyde the No.1  running back from the football team.
The 6-foot, 242-pound Hyde, who came within 30 yards of becoming the first running back to rush for 1,000 or more in the 11-year coaching career of Meyer, had been projected to have a stellar senior season.
As of mid-morning, Hyde had yet to be charged. The alleged victim said in the police report she did not know her assailant, but that she could recognize him.