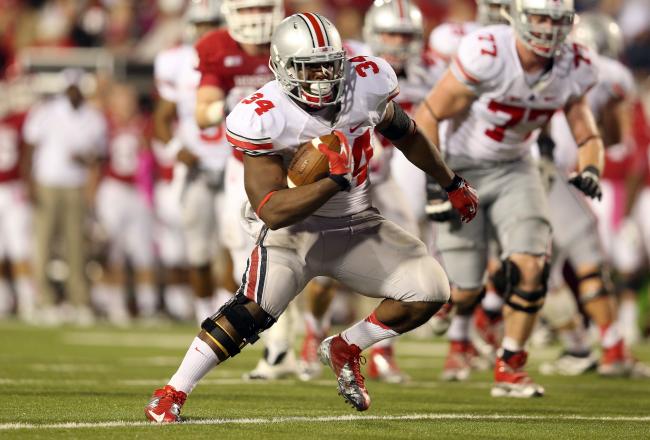 Andy Lyons/Getty Images
On Monday afternoon, Ohio State running back Carlos Hyde was named as a person of interest in the investigation of an assault against a female. He has been suspended indefinitely from the team pending the inquiry, and it's possible that he could miss a significant part of the season.
Despite what ESPN's Paul Finebaum might have you believe, this is the first and biggest offseason development for any national title contender. Hyde was named to the Maxwell Award Watch List this preseason, a reward for his 970-yard, 16-touchdown rushing performance in 2012. And now he won't be able to play.
That's a big deal.
From a personnel standpoint, though, Ohio State seems able to manage this loss. Running back is one of its deepest positions, and head coach Urban Meyer has never relied on one ball-carrier to shoulder much of his offense's load—he's famously never coached a 1,000-yard rusher in his career.
Still, losing a potential All-American is a blow to even the deepest team. And Ohio State is no different. The Buckeyes now need players to step up in multiple, previously less-important ways.
Here's a look at three of them:
Continue Reading: Ohio State Buckeyes Who Must Step Up in Fall Camp with Carlos Hyde Suspended