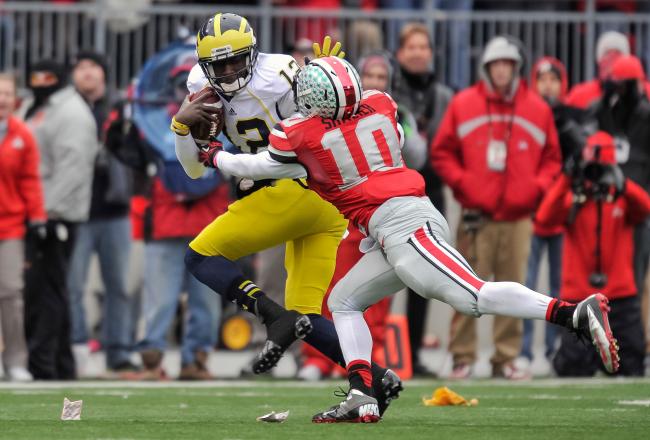 Jamie Sabau/Getty Images
Fall camp is underway in Columbus, but Ohio State coach Urban Meyer might not be able to hide his concern over the linebacker position.
The Buckeyes have had substandard linebacker play in the past two seasons following the graduations of Brian Rolle and Ross Homan in 2010. To make matters worse, OSU only has six linebackers on scholarship, with only Ryan Shazier having started more than four games in his career.
In short, Ohio State has very little, if any, proven depth at the position.
Shazier may be one of the top linebackers in the country, but the other five scholarship linebackers have their fair share of question marks.
Junior Curtis Grant is expected to start at middle linebacker, but he was phased out of the lineup shortly into the 2012 season after starting that year at middle linebacker. He was largely invisible and barely saw the field in the second half of the season.
Continue Reading: Ohio State Football: Why LB Unit Is Urban Meyer's Biggest Concern in Fall Camp