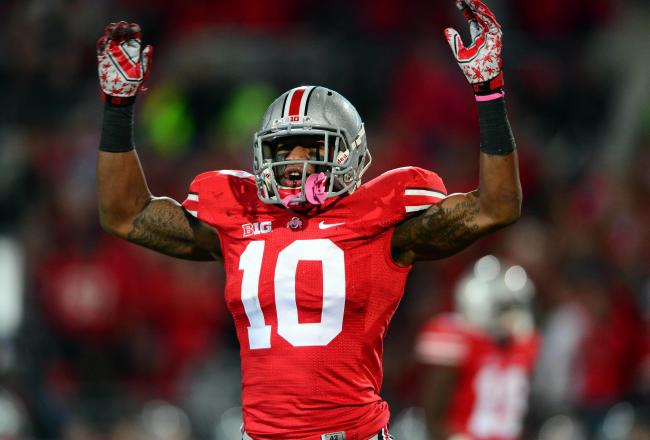 Andrew Weber-USA TODAY Sports
The Ohio State Buckeyes are preparing for a season of extraordinary expectations. They're ranked No. 2 overall in the preseason coaches poll, Braxton Miller is a Heisman Tropy candidate and OSU is fresh off of an undefeated season.
The question is, which defensive stars must step up to complement Ohio State's star-studded offense?
Ohio State has experienced quite the overhaul, as some of their brightest defensive stars entered the 2013 NFL Draft. While they may have been good enough to win a title last season, finishing the year as the only undefeated FBS team, the Buckeyes were also in the midst of a postseason ban.
Fortunately for Ohio State fans, the following players can help the program return to glory under Urban Meyer.
Bradley Roby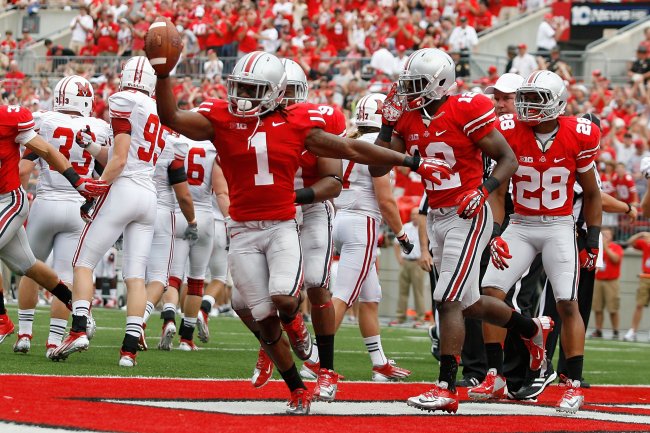 Kirk Irwin/Getty Images
Position: Cornerback
Class: RS Junior
2012 Season Statistics
63 tackles, 41 solo, 19 passes defended, 2 interceptions, 1 fumble recovery, 2 defensive touchdowns
One of the most devastating losses for Ohio State is that of cornerback Travis Howard. Now a member of the Houston Texans in the NFL, Howard led the Buckeyes with four interceptions in 2012, also stepping up with nine passes defended.
It's on Bradley Roby to step in as Howard's replacement.
Roby, a redshirt junior, wasn't too bad himself in 2012. He came up with two interceptions, one fumble recovery and two defensive touchdowns. Roby also had a team-best 19 passes defended.
It's all a matter of staying out of trouble.
If Roby can remain on the field, he's one of the best defensive backs in all of college football. He has game-changing speed and ranked second amongst Ohio State players with 41 solo tackles in 2012.
His teammates will need to hold their own, as well, but it's Roby who must fill gigantic shoes with Howard's departure. Something about the 2012 season tells us he'll be able to.
Continue Reading: Ohio State Football: Defensive Stars Who Must Step Up to Lead Buckeyes to Title