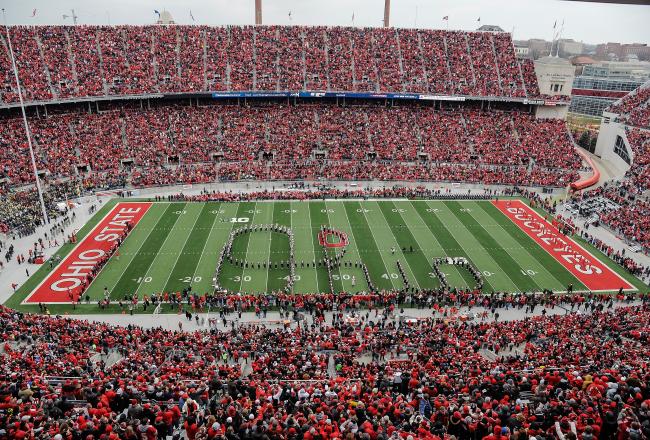 Jamie Sabau/Getty Images
The amount of cheese you get when you order nachos at an Ohio State basketball game is, in a word, unnecessary.
I learned that on November 29, 2011—the night Ohio State hosted Duke as part of the ACC-Big Ten challenge.
I was carrying the nachos I had just ordered back to the media room, careful not to spill any of the piping-hot cheese that was threatening to flow over at any moment, when I rounded a corner to the main hallway.
I didn't see Dick Vitale coming.
Fortunately, he didn't make the same mistake. In a move that defied his age and the basic principles of inertia, Vitale sidestepped both me and the overflowing cheese that could have ruined his suit just 20 minutes before appearing on national television.
"Oh, that was a close one, young man," Vitale said. "Looks like it's our lucky night!"
I stood there, not knowing what to say, watching the surprisingly agile Vitale head for his courtside seat.
***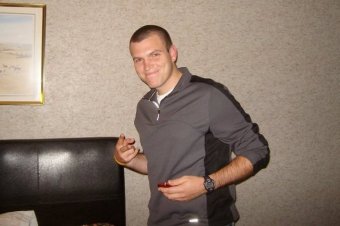 My name is David Regimbal, and I have been covering Ohio State football and basketball since the fall of 2009.
I started as a blogger for the good folks at BucksInsider.com before interning at TheClevelandFan.com in February of 2010.  Shortly after, I was promoted to provide the main coverage for the Ohio State basketball team. It was an incredible opportunity that netted a season press pass to cover the 2011-12 Buckeyes.
Despite doing radio interviews with ESPN affiliates or conversing with Aaron Craft about the perfect alley-oop, my crowning achievement as a media member is, most likely, not smashing into Vitale with nacho cheese.
Bleacher Report brought me on in August of 2012 to be the lead Ohio State football writer. Feel free to drop a question for me in the comments section, and I'll do my best to answer. You can also hit me up on Twitter @davidreg412.
Here's a bit more about me.
Continue Reading: B/R's Ohio State Lead Writer Has a Freshman to Watch at the Percy Position