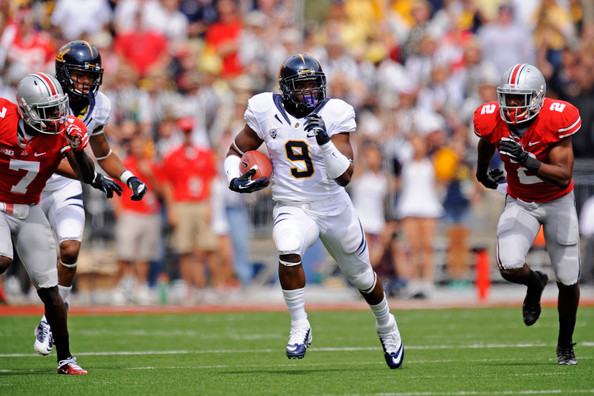 COLUMBUS, Ohio (AP) — – No. 4 Ohio State's players aren't exactly thrilled to be playing a Football Championship Subdivision opponent on Saturday.
Asked if he'd prefer to be playing a team similar in stature to the Buckeyes, safety Christian Bryant said, "I would. I like to showcase our talent. I would like to play, like, bigger games."
That's the dilemma facing the Buckeyes (3-0) heading into Saturday's game at Ohio Stadium against Florida A&M (1-2). They would like to tune up for the start of Big Ten play the following week, but first they must play an overwhelming underdog that doesn't exactly get the juices flowing.
Coach Urban Meyer recognizes the problem. He's heaped praise on the talent of opponents Buffalo, San Diego State and California – calling at least one player from each as one of the best in the nation at their position. But even he can't make the Rattlers sound like a viable threat.
"I could give you some coach-speak up here (but) it does make a difference" when the opponent is from a lower division, Meyer said. "So we are going to have to really coach (the players) hard this week."
The game marks the second time in recent years that Ohio State has elected to pay big money to an FCS – or, in the case of Youngstown State back in 2008, NCAA Division I-AA – school to come to Columbus.
Florida A&M, coming off losses to Tennessee State and Samford, will get $900,000 to take on the Buckeyes at noon on Saturday.
If he had a choice, Bryant said the opponent would "definitely be a top-10 team."
"But it's really out of our control," he said. "I'm not really sure who makes the schedule, but we've still just got to go out there and face whatever team is put in front of us."
The days of ranked teams playing FCS teams may be nearing the end, with Ohio State and most other top teams upgrading their schedules to accommodate the new four-team football playoff which begins next season. The Buckeyes have home-and-home series with Virginia Tech, Oklahoma, TCU, Oregon and Texas over the next decade.
For now, though, the Rattlers will have to do.
Ohio State is averaging 44.7 points a game – and that's without its top quarterback, Braxton Miller, who has missed almost all of the past two games with a sprained ligament in his left knee.
Meyer isn't worried. He stopped short of calling an overmatched team a "faceless opponent," but said he believes his team is in the right frame of mind.
Continue Reading: Florida A&M-Ohio St. Preview