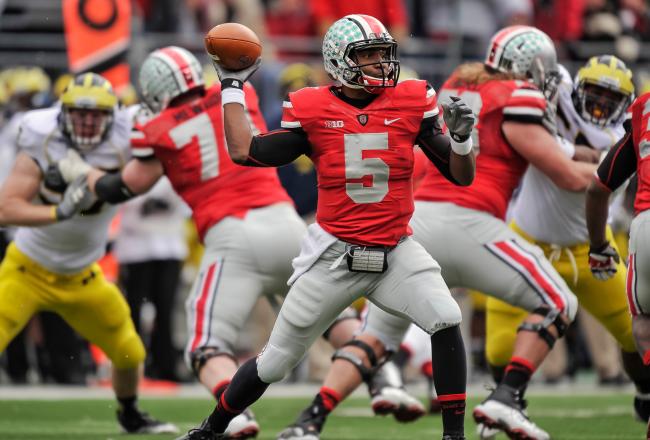 Jamie Sabau/Getty Images
It isn't often that a perfect 12-0 season doesn't reward a major program with a championship shot, but that doesn't mean 12-0 isn't something to be excited about.
NCAA sanctions prohibited the Buckeyes from playing in a bowl game following the 2012 regular season. New head coach Urban Meyer saw it as an opportunity to prove how dangerous his squad could be in the coming years, and the Buckeyes certainly did exactly that.
After notching the No. 2 recruiting class in the nation this season (per 247Sports), Ohio State looks to storm the Big Ten Conference on the shoulders of one of the best quarterbacks in the nation and a defense that should dominate the competition in the coming years.
There aren't many teams that boast as much potential for the upcoming fall as Ohio State. Anything short of a national championship will be a disappointment for the Buckeyes, but they are poised to make it happen in 2013.
Let's take a look at some of the team's biggest obstacles in its pursuit for a title this season.
Continue reading Ohio State Football: Biggest Obstacles in Hunt for Championship in 2013